How to find the best hair colourist in Winnipeg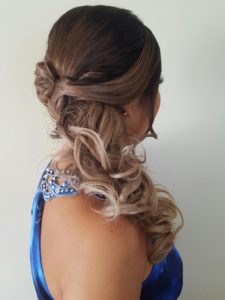 Three steps to finding the hair stylist you need:
Knowledge
Everyone's hair is unique and responds differently to different techniques, products, and styles. Finding a hair stylist who is qualified and knowledgeable about a variety of different types and textures of hair is important. Finding a style that flatters you is the just the beginning, your stylist should be able to give you advice on the best routines and products necessary to keep it looking beautiful!
Certification
Every hair stylist has their own story. Don't be afraid to ask for your stylist's education and background. Are they still taking workshops and continuing their education in the field? Do they keep up to date with the latest trends? All good questions to ask.
Compatibility
A good hair colourist will not be afraid to answer questions one-and-one to discuss your personal needs.
Are you looking for a hair colourist in Winnipeg and think Hair by Trang would be a good fit? Contact Trang today to book your appointment!
– T
Trang A is a professional hair colourist in Winnipeg, Manitoba, specializing in bringing the hottest hair trends and techniques to Canada. With over 25 years of experience and a dedication to building her already extensive knowledge-base of colour and style techniques, she is uniquely qualified to work with you to discover your best style. She is always happy to meet with clients one on one to discuss their personal style needs.