Bringing the latest hair colourist and stylist trends to Winnipeg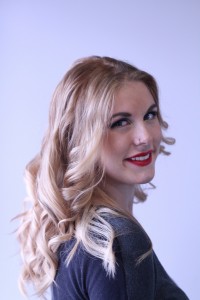 As a professional hair colourist in Winnipeg, it's been my passion to bring the latest global hair colour and techniques to my clients. Trends change quickly so I spend some of each day connecting with my colleagues and mentors, and attending workshops to keep updated on the latest hair trends and looks – and use this inspiration to create new techniques of my own.
At the salon in Fort Richmond, I can provide access to the hottest hair trends and colourist techniques of 2016.
Being able to introduce my clients to the latest hairstyle trends is a joy. I never get tired of seeing their surprise and pleasure when they discover the hottest new looks and hair styles are actually available to them here in Winnipeg.
I am always pleased to meet with you and talk about your individual style and how we can achieve the look you've been searching for. Contact me today for an appointment!
– T
Trang A is a professional hair colourist in Winnipeg, Manitoba, specializing in bringing the hottest hair trends and techniques to Canada. With over 25 years of experience and a dedication to building her already extensive knowledge-base of colour and style techniques, she is uniquely qualified to work with you to discover your best style.